For first time visitors I recommend
this archive
for some of my best posts.
1441. A
Crosby
Steam Engine Indicator
:
An indicator is a small, originally mechanically-operated instrument that gives an insight into the operation of a range of pressure-operated machines — steam engines, gas and oil engines, compressors, condensers, even guns — by comparing the rise and fall of pressure during the operating cycle. The use of an oscillating drum allows variations in pressure to be recorded on both the outward stroke and the return journey. Excepting some of the continuously-recording instruments and virtually all maximum-pressure recorders, indicators usually give a trace in the form of a closed loop.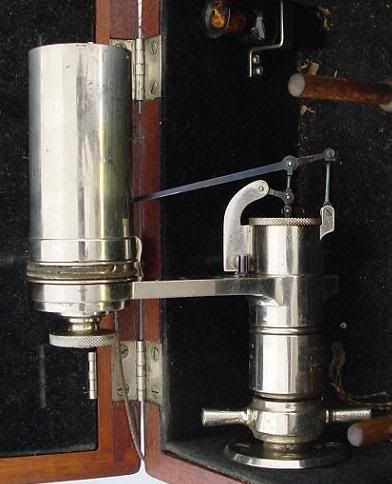 Larger image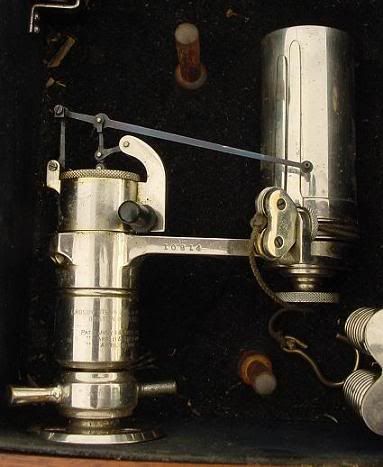 Patent number
538,515
: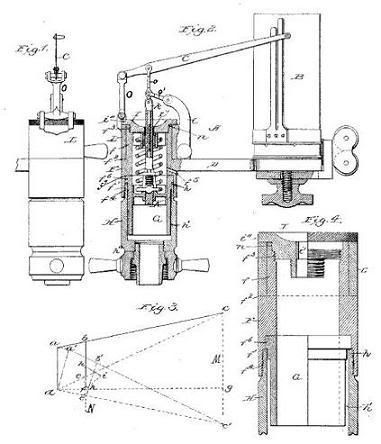 :
Another version of this device: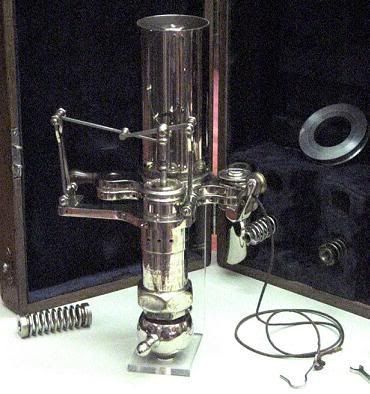 Larger image
1442. Photographed at the Henry Ford Museum, this was marked "Simple
Thresher
" and was used to separate grain from the stalk: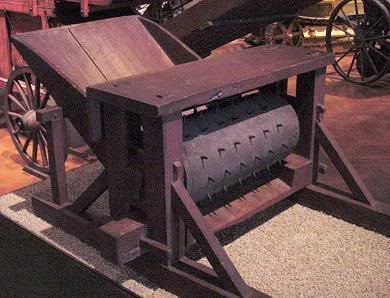 Larger image
This machine looks similar but I'm not 100% sure that it was used for the same purpose, it was mounted up in the rafters of a barn so I couldn't take a close look at it.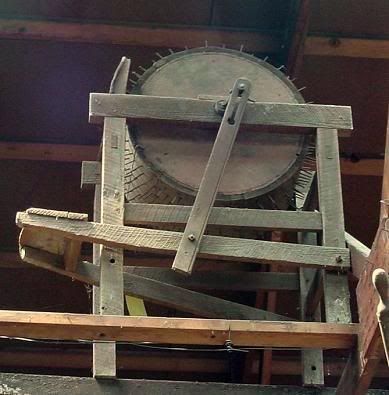 Larger image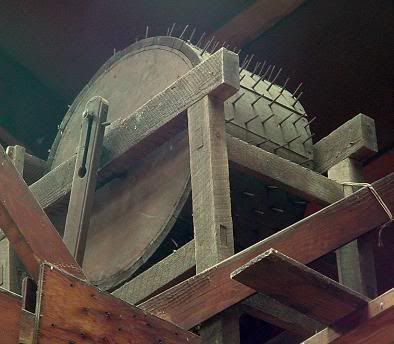 Larger image
1443. A CMI Terex SF 2204 HVW concrete road paving machine, through the use of horizontally telescoping mainframes, it can change paving widths between 8 and 20 feet. It can also be fitted with retractable side-mounted molds for off-set paving of curb/gutter, median barrier, and shoulders.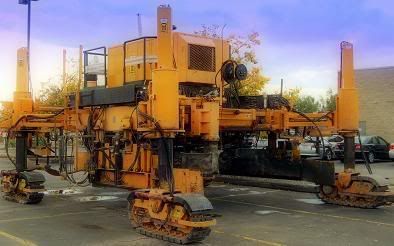 Larger image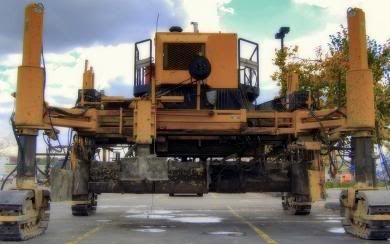 1444. Text on this tool reads "Calcutt's Tire Lifter", patent number
875,093
: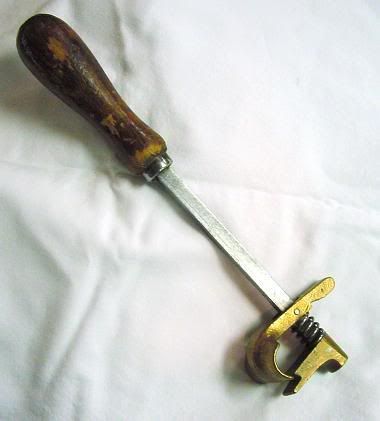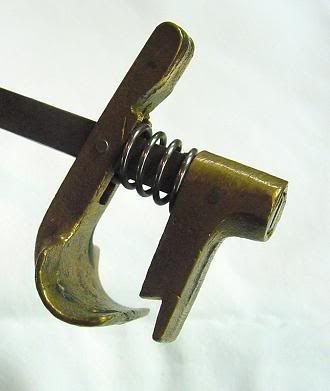 1445. A
cigar punch
, it automatically clears tobacco from the punch when closed.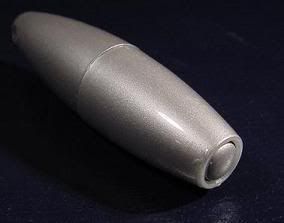 Twisting this device brings out the 1/4" diameter cylinder: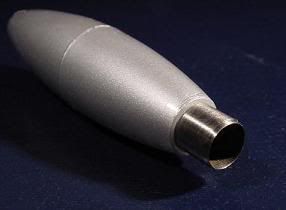 1446. This tool looks to be some type carrier or lifter, but I haven't yet found exactly how it was used.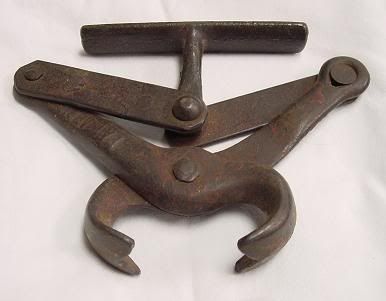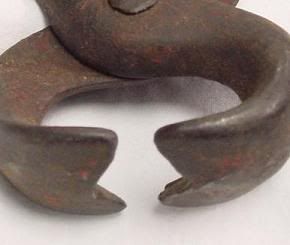 To submit photos, send them to the address in my
profile
.
Last week's set is seen below,
click here
to view the entire post: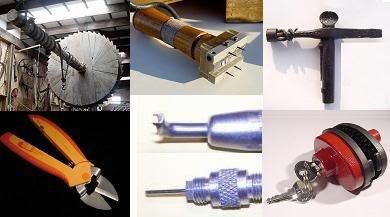 Black Ops Pro Tips
Black Ops Pro Tips
More discussion and comments on these photos can be found at the newsgroup
rec.puzzles
.